Holidays are coming! The Coca-Cola Christmas Truck tour dates run across the UK from November to December.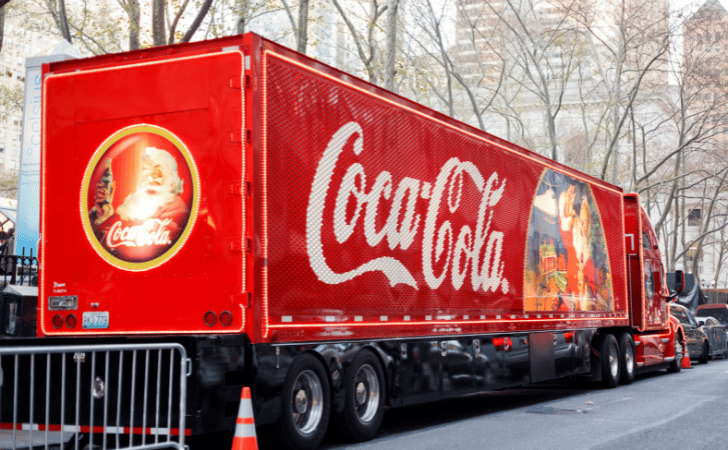 £10 BONUS OFFER: Earn easy cash by watching videos, playing games, and entering surveys.
Get a £10 sign up bonus when you join today.
Does it even feel like Christmas if you don't see the Christmas Coca Cola Truck advert?
I know Christmas seems to start early every year, but somehow Coca Cola smashes it and launch its advert at precisely the right time when "Holidays Are Coming".
Along with the advert, we get to experience the real magic Christmas truck tour.
A total favourite with adults and kids, you get to see the truck in real life for free all over the UK.
Why visit the Coca Cola Truck?
There are a few reasons you'd want to visit and see the truck with your own eyes.
First up, it's a free day out and something festive to do with the kids.
They give out FREE samples of Coca Cola while you're visiting.
Also, you can take photos and selfies with the truck, making lovely memories.
Coca-Cola Great Britain is donating the equivalent of 100,000 meals to Fareshare to be passed onto those in need throughout the festive season for everyone who visits the truck too.
Coca Cola Truck tour dates 2022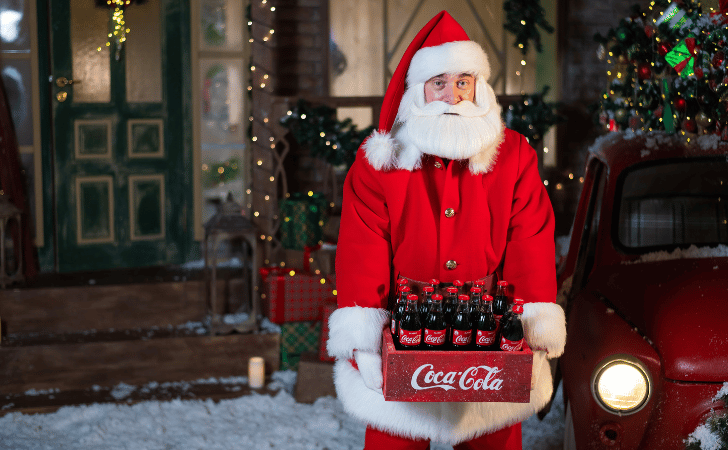 They plan to stop off in as many places across Scotland, Wales and England as possible, and dates and locations will be released over a few weeks.
In early November, Coca-Cola shared a message on Twitter telling us to "watch this space".
The Coca-Cola Christmas advert is due to hit screens at the end of November. As soon as that airs, we will get full details of the tour.
Full details for the Coca-Cola truck 2022 are slowly being released, and we're finding out details as they come…see below!
The 2022 tour is bigger than ever before!
There will be a "winter market" setting, and there will be fun activities for all to enjoy
Dates confined so far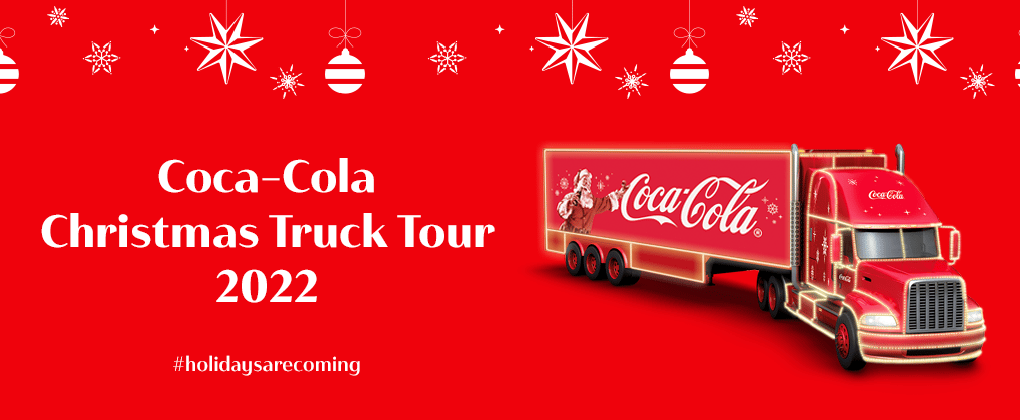 Kent / Bluewater
When: 25 November 2022, 11:30 AM – 8 PM (closing time is based on demand)
Where: Bluewater, DA9 9ST
Beckton
When: 26 – 27th November 2022, from 11:30 AM
Where: Sainsbury's, E6 6JF
TBC
When:
Where:
More dates added as we get them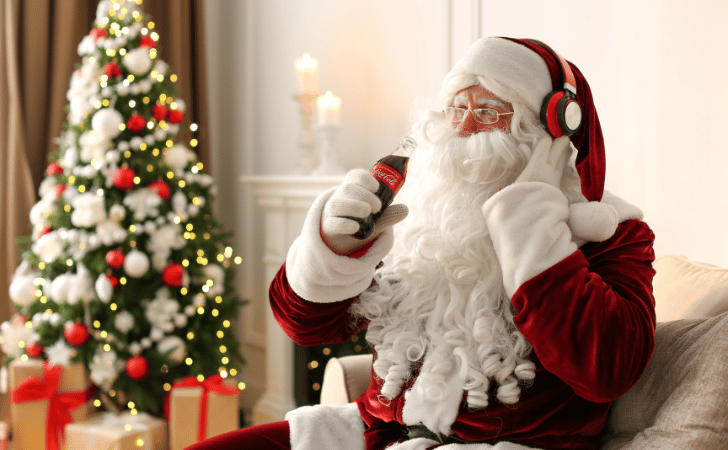 Want to get more into the Christmas spirit? Try this:
Coca-Cola 2021 tour dates
The tour usually starts mid to late November in the North of the UK, finishing up before Christmas closer to the south.
Here's what happened in 2021:
Glasgow
When: 24 – 25th November, 11 AM – 8 PM
Where: Silverburn Shopping Centre, G53 6AG
Gateshead
When: 26th November, 11 AM – 8 PM
Where: The Metro Shopping Centre, NE11 9YG
Leeds
When: 27 – 28th November, 11 AM – 8 PM
Where: White Rose Shopping Centre, LS11 8LU
Castleford
When: 1st December, 11 AM – 8 PM
Where: Xscape Castelford, WF10 4TA
Sheffield
When: 2nd December, 11 AM – 8 PM
Where: Fox Valley Shopping Park, S36 2AB
Manchester
When: 3rd – 5th December, 11 AM – 8 PM
Where: The Trafford Centre, M17 8AA
Cardiff
When: 9 – 10th December, 11 AM – 8 PM
Where: St David's Centre, CF10 1FL
Bristol
When: 11 – 12th December, 11 AM – 8 PM
Where: Cribbs Causeway, BS34 5DG
Kent
When: 15 – 16th December, 11 AM – 8 PM
Where: Bluewater, DA9 9ST
Wolverhampton
When: 17th December, 11 AM – 8 PM
Where: Market Square, WV 3 0NF
London
When: 17 – 18th December, 11 AM – 8 PM
Where: Westfield White City, W12 7GF
Milton Keynes
When: 19th December, 11 AM – 8 PM
Where: Xscape Milton Keynes, MK9 3XS
Coca-Cola Truck Virtual Tour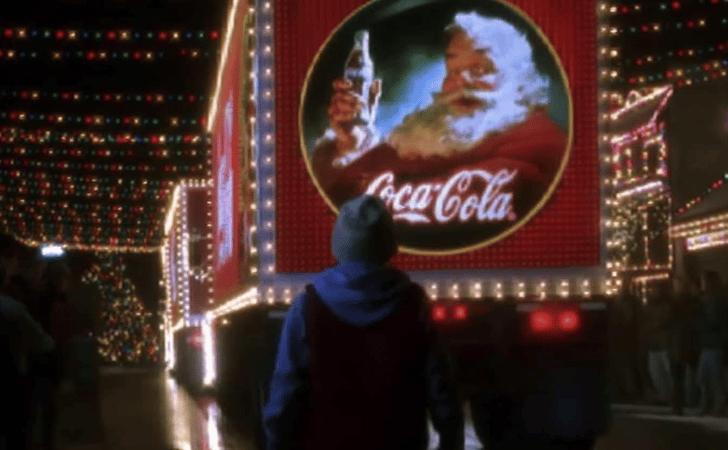 If you cannot make it to one of the locations, you can still take part in a virtual tour.
Or, why not take a look at their Christmas advert at any time of the year?
FAQs
When did the Coca-Cola Christmas Truck advert first come out?
The now very famous Christmas Truck, with Santa on the side, first hit our TV screens in the winter of 1995.
Although, the advert has changed a little over the years.
Is the Coca-Cola Truck real?
Three real trucks were created for the filming of the first advert back in 1995 (and more were added using special effects).
Can I buy a Coca Cola Truck?
While you won't be able to buy a full-size truck (cause, come on, where would you even keep it?!), you can get miniatures.
This 1:43 scale model has LEDs that light up (check the latest price)
Did Coca-Cola invent the red Santa?
Santa has had many depictions over time.
In 1931, an illustrator was commissioned to create a painting of Santa Claus for a Cole advertising campaign.
It's here that he made Santa wear a red jacket. He didn't make it red on purpose to match Coca-Cola's colours; it's simply how the artist painted it.