Rental vacancy rates have by 0.1 percentage points in February to 1.47%, which is half the level seen before the pandemic and the lowest level since late 2018, according to the latest PropTrack Market Insight Report.
For the first time since before the pandemic began, it is now harder to find a rental in capital cities than in regional areas, with capital cities continuing to see rapid rental tightening, falling 0.14% in February. In regional parts of the country, the vacancy rate lifted 0.22ppt over the past three months.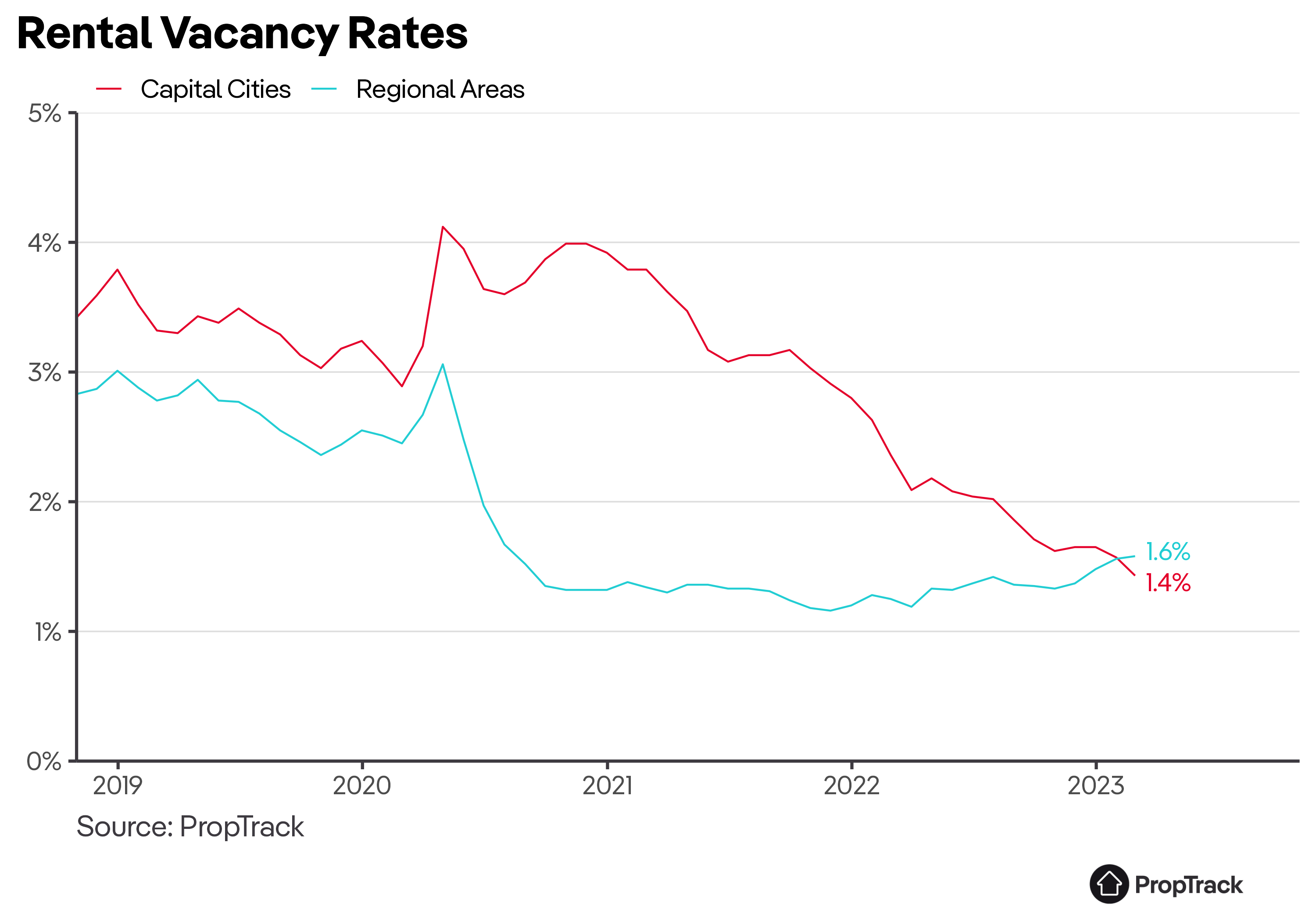 Adelaide and Perth have the fewest available rentals, with less than 1% of rental properties currently available. In Perth vacancy rates are now 70% lower compared to pre-pandemic levels.
In Sydney and Melbourne, the past year saw the rental markets tightening considerably after a resurgence in inner-city demand. Melbourne rental vacancy rates have more than halved, down 1.8ppt to 1.4% in February, while Sydney's decreased 1ppt to 1.7%.
"Strong demand for rental properties continues to push vacancy rates lower, and prices higher," said Paul Ryan (pictured above), PropTrack senior economist and report author. "Almost all regions across the country have rental vacancy rates below 2% – meaning less than 2% of all rental properties are available for lease. A vacancy rate below 2% points to extremely tight conditions.
"Rental vacancy rates have fallen markedly over the past year, down 0.6 percentage points. This is a continuation of the trend seen since early 2021. Rental vacancy rates are now half the level seen before the pandemic and the largest capitals are all sitting at their lowest levels since 2018. With demand for rentals expected to remain strong, we see no reprieve for tenants in the coming months."
Ryan said these rental market conditions will drive continued rapid rent price increases throughout 2023, exacerbating the financial pressure renters across the country are already feeling.
Use the comment section below to tell us how you felt about this story.