Building approvals have continued to head in the wrong direction at a time when communities are crying out for more housing, according to Denita Wawn, Master Builders Australia CEO.
"We can see the impact of rising interest rates in the home building market, and without appropriate fiscal measures at a federal and state level, we will continue to see further softening in the housing pipeline," said Wawn (pictured above). "Home building over the first three months of 2023 show approvals at their lowest level in a decade."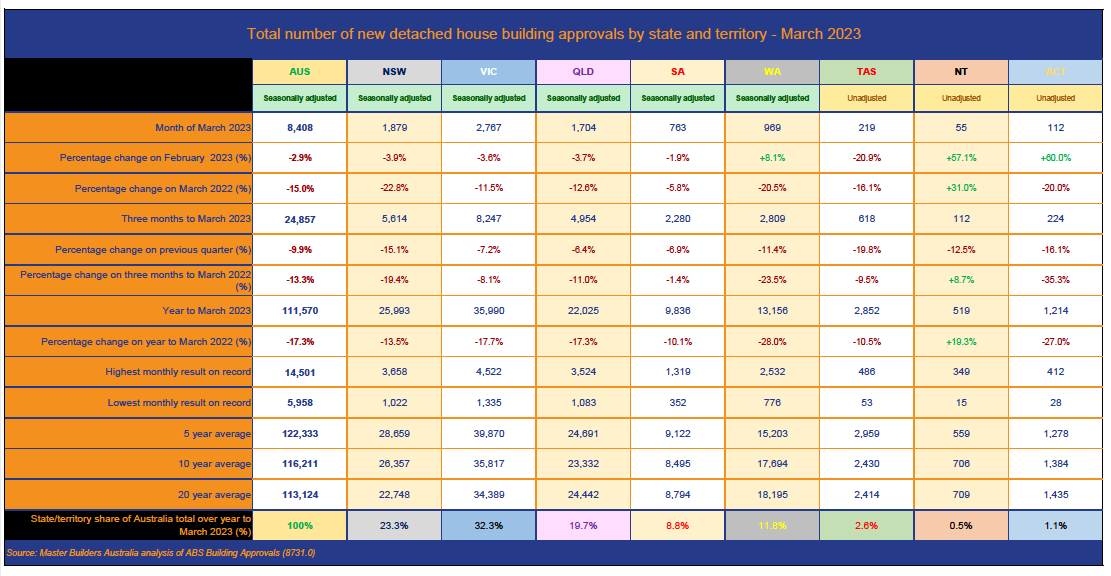 Shane Garrett, Master Builders Australia chief economist, said that at -01%, the total volume of new home building approvals was relatively flat in March compared with February but has continued on a downward spiral since September last year.
"Concerningly, the inflow of new work remains significantly lower compared with a year ago, having retreated by 17.3%," Garrett said. "New detached house building approvals weakened again by -2.9%, a 15% reduction on a year ago.
"While there was a small uptick in higher density home building in March, it's far too early to say whether this is the beginning of a much-needed recovery given multi-unit approvals are still at their lowest levels since 2012."
Use the comment section below to tell us how you felt about this.