Wondering how to make $10k fast? $10,000 is not a small chunk of change, and generating that amount fast can be difficult.
The best approach if you want to learn how to make $10k fast is to leverage your existing assets or skills. While there's no magic formula for generating such a significant amount quickly, there are still tested methods that should work for most people. Let's look at some practical ideas for generating quick, substantial cash.
Sell Your Stuff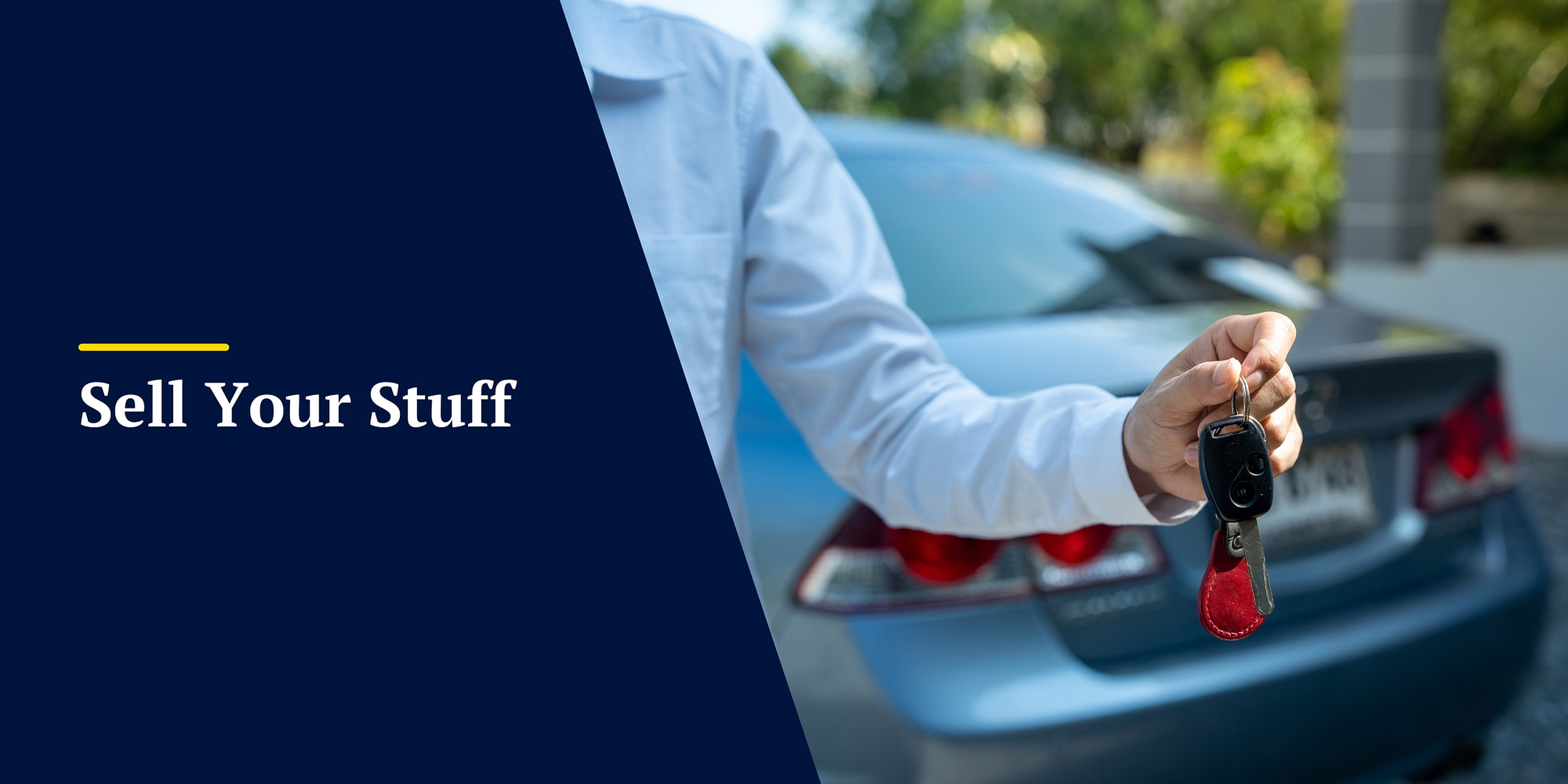 Selling your stuff is an effective strategy if you want to know how to make $10k fast. Any items you have lying around your home that you don't use anymore could be cash in your wallet. Here are some of the items most commonly sold to generate cash.
1. Sell Clothing and Accessories
How much money you can get for your clothing items will depend on their condition and desirability.
Gently used, designer-brand clothing has the highest resale value. This also includes accessories such as handbags, shoes, etc. Several apps cater directly to reselling these items, like The RealReal.
Kid's and maternity clothes also have decent resale value as these items often only get worn for a short time.
👗 Learn more: The online resale market is booming. Delve into one individual's significant earnings from Poshmark and get insights on other lucrative outlets.
2. Sell Old Jewelry
While you don't want to sell heirloom pieces, if you have jewelry you don't want anymore, you can look into selling it.
If your piece is vintage or high-dollar, selling it through a consignment shop (brick-and-mortar or online) will be your best bet. You can sell jewelry to your local pawn shop for fast cash, but you won't get the best price.
Even broken jewelry can still be sold to "we buy gold" shops, where you get cash for the precious metals and gems.
3. Sell Your Car
Selling a single vehicle can easily net you $10k or more. But before you list it, check online sites like Kelley Blue Book to determine the fair value.
You can sell your car to companies like Carvana for the quickest turnaround.
Older cars, project cars, and other types of vehicles (i.e., motorcycles) may do better when advertised in online classifieds or directly with interested groups.
Avoid selling your only source of transportation, as this is likely to cost you money in the long run, especially if you rely on it for getting to work or other essential uses.
4. Other Items You Can Sell
Look around your house for other items that might have value. Some items don't have a good resell value unless they are rare or old. Other items frequently net a decent chunk of change.
Items to look for include:
Advertising on apps like OfferUp might be your best bet for finding interested buyers for these items.
💵 Learn more: There's more to that worn-out table than meets the eye. Discover how furniture flipping can net you $1,000/month or more.
---
Rent Your Stuff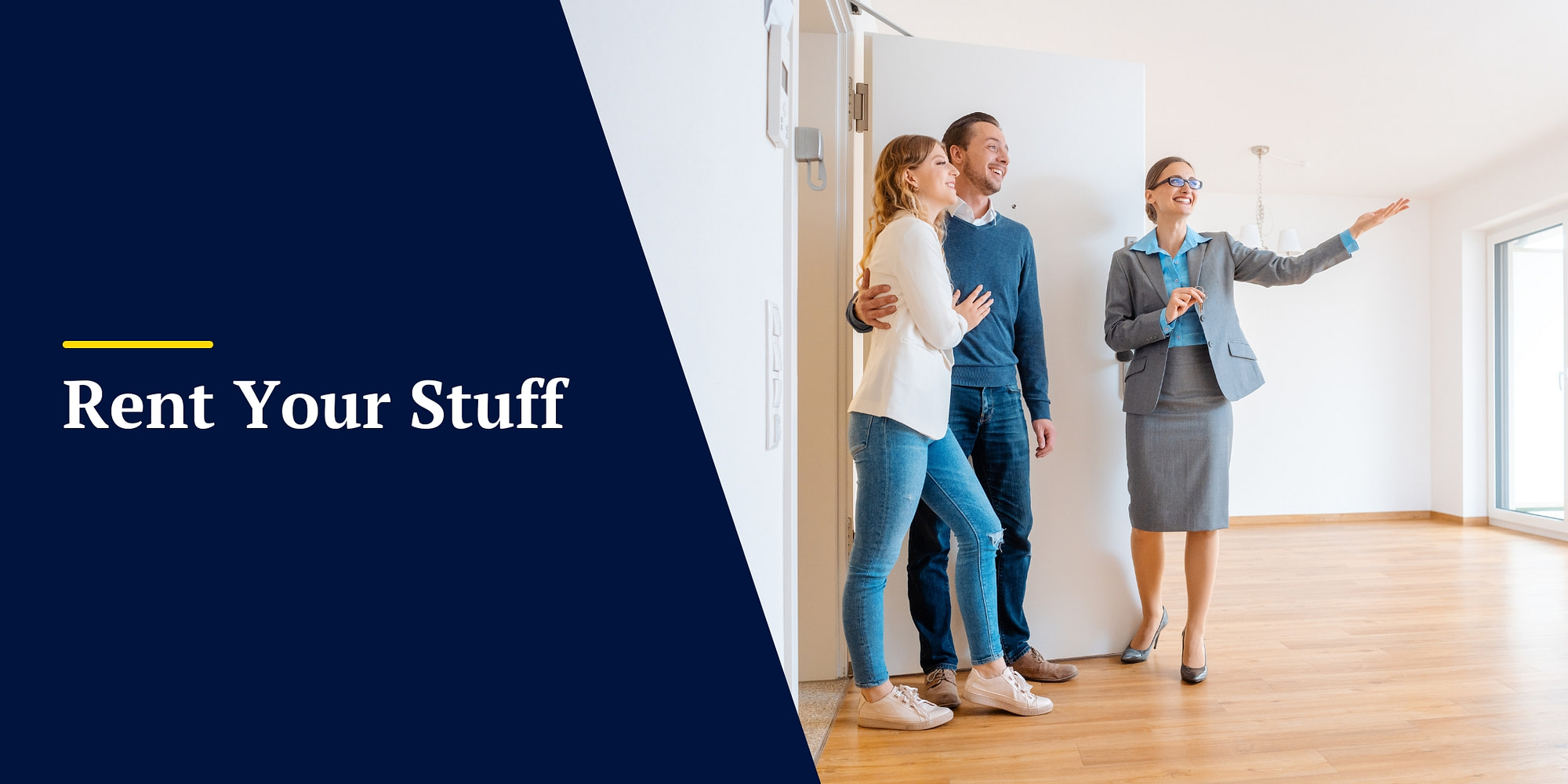 Another effective method on how to make $10k fast could be renting out your possessions. While pulling income from renting will take longer than selling your stuff, you can continue generating extra cash long after your need for $10k is fulfilled.
5. Rent Out a Room/House
This is best done if you own your home, as many landlords have rules against subletting.
The best chance for earning cash from renting will be if you live in a touristy or high-cost-of-living area. You can rent a single room in your home or the whole thing (if you are not living there). Sites like Airbnb are good for this.
💵 Learn more: Venturing into space rental for extra income? Neighbor.com offers a platform to monetize unused areas. Dive deeper into the details in our latest post.
6. Rent Out Your Car
If you have an extra car or one you don't use very often, renting it out can be an excellent alternative to selling. Demand for rental cars is still outpacing availability in many areas. So why not monetize the vehicle you have?
Vehicles that have specific uses, like trucks, SUVs with 3rd-row seats, off-road vehicles, and luxury vehicles, can attract higher prices.
Just be aware that you might need supplemental insurance to rent out your vehicle.
7. Other Items You Can Rent Out
Renting out stuff is not just limited to homes and cars. There are loads of other items you can rent out.
Camera equipment
Drones
Landscaping equipment
Children's stuff (i.e., car seats, cribs, strollers, etc.)
Clothes
Party equipment (i.e., bubble machines, chocolate fountains, etc.)
You can use an app or service to rent items directly to customers.
---
Monetize Your Time and Skills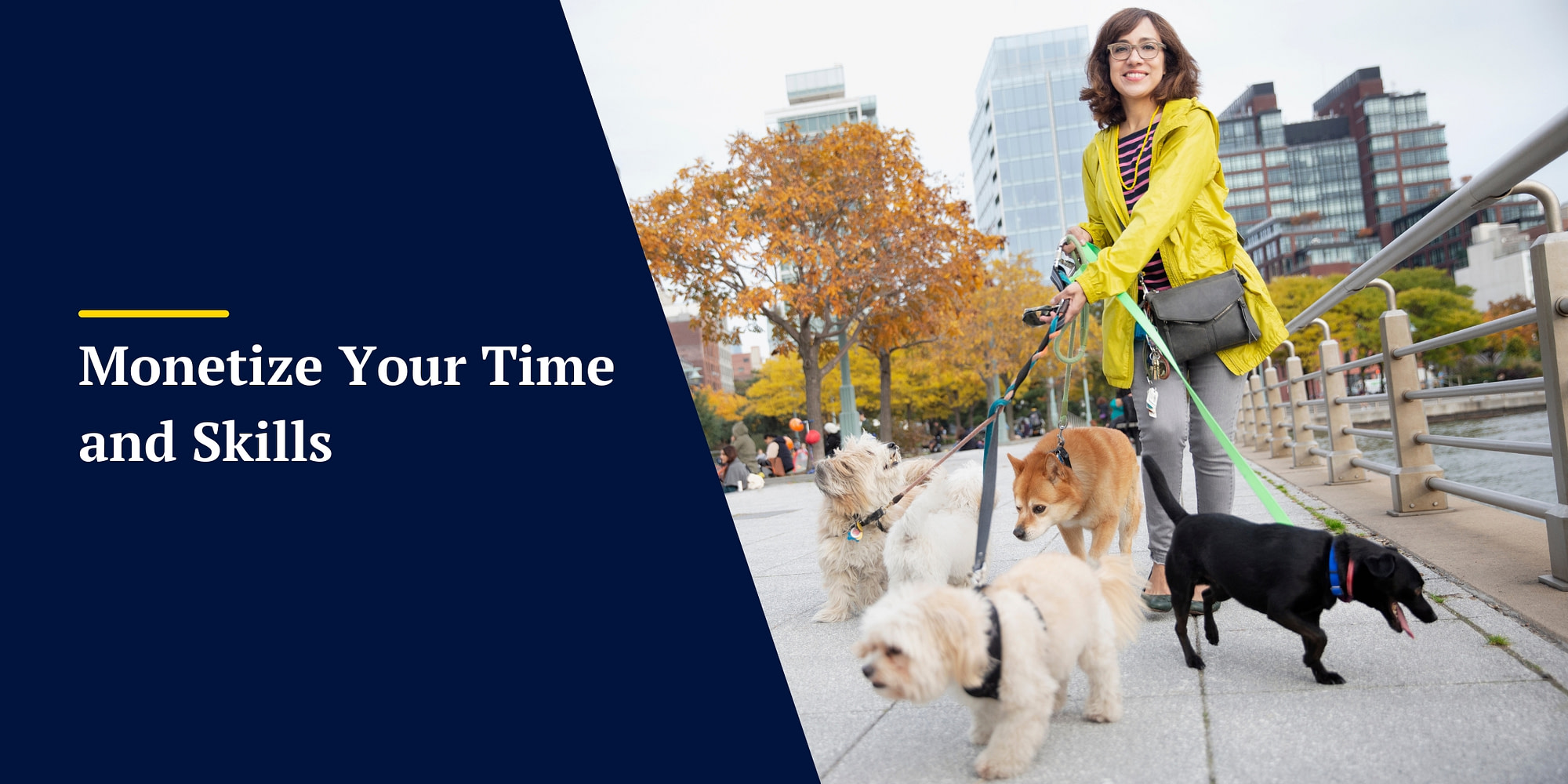 If you already live a minimalist lifestyle, you may have little in the way of assets you can sell or rent. In this case, your best option for generating quick cash is to monetize your skills and time.
8. Use Gig Apps
One of the quickest ways to earn a little cash is to use gig apps like Uber or DoorDash. These apps allow you to sign up as an independent contractor and earn money by completing short gigs.
There are apps for nearly every service imaginable, including:
Rideshare
Package delivery
Dog Walking
Pharmacy pickup
Luggage delivery
Putting together furniture
Grocery shopping
Babysitting
Pet/house-sitting
House cleaning
Many of these apps have a quick setup process and offer instant payout features.
9. Get a Second Job
Another approach on how to make $10k fast is to get a second job or try to get additional hours at your current job.
For instance, you could pick up a few table-waiting shifts at a local restaurant that you can complete in the evenings after your 9 to 5.
Or, if you already have an hourly job, and your boss approves it, clocking in some extra hours, especially overtime, could net you a few extra hundred a week.
10. Freelance or Consult
If you have specific or in-demand skills, you can pick up freelance work or offer coaching services in your spare time. Just keep in mind it may take several months of setup and work before you ever see a dime.
In-demand skills include:
Copywriting
Social media marketing
Graphic design
Web design
App design
Video production
Bookkeeping
Photography
Search engine optimization (SEO)
Relationship Coaching
Sales Coaching
Life Coaching
You can set your own rate and offer freelance services through an existing platform (i.e., Upwork) or directly through your website or client outreach.
---
Skip These Impractical Ideas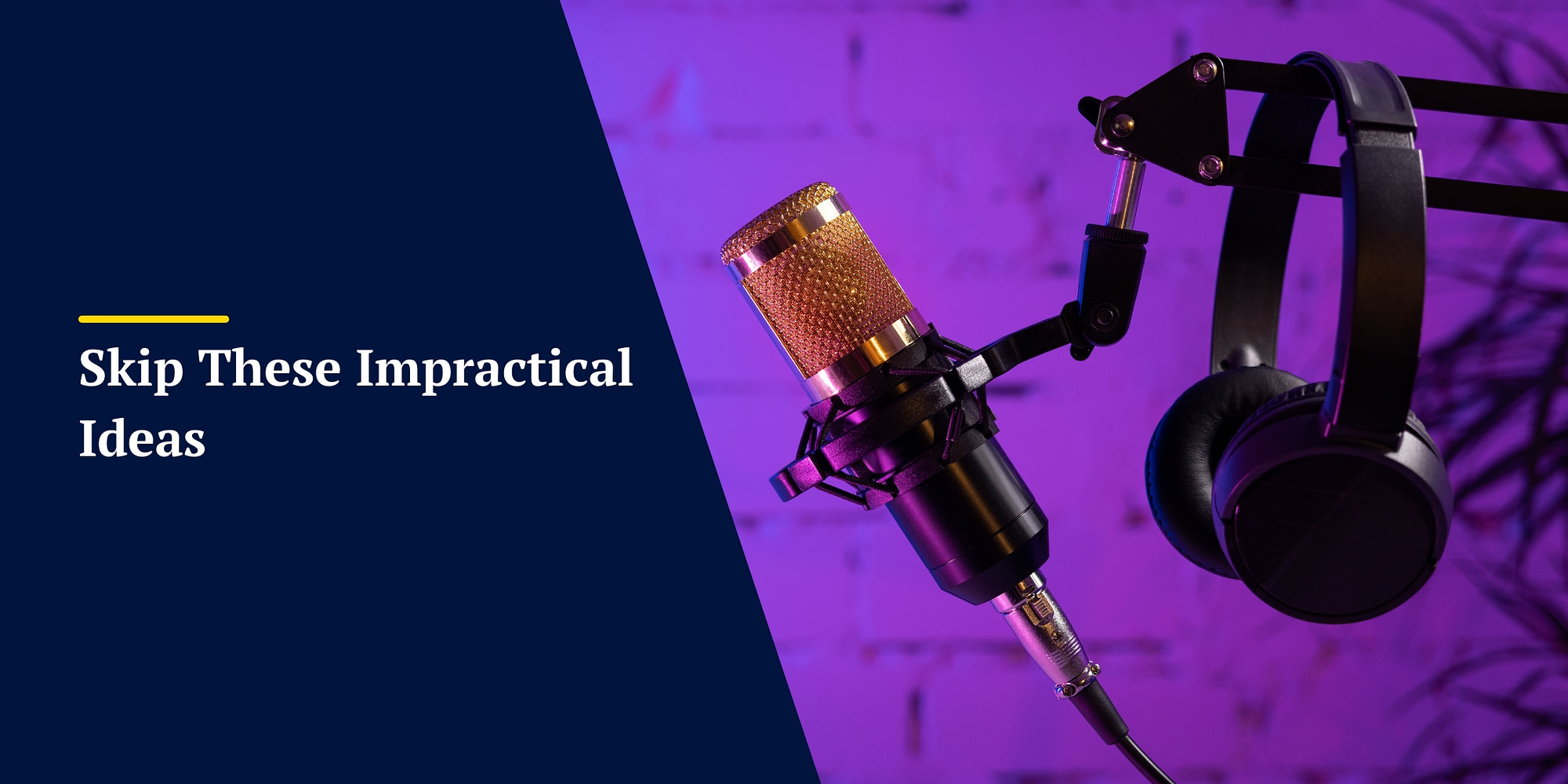 Many articles that offer ideas on how to make $10k fast often include methods that are simply impractical.
For instance, the below ideas would be better for banking $100 and not $10k.
User testing.
Join focus groups.
Take surveys.
Donate plasma.
Get gift cards for playing games.
Sell gift cards.
Join Mechanical Turk.
Other impractical suggestions include time-intensive ideas like these ones.
Create a blog.
Start a YouTube channel.
Record a podcast.
Start an Etsy store.
Become an influencer.
If you're wondering how to make $10k fast, starting a blog or podcast might not be the quickest route. These businesses require a significant amount of time, effort, and sometimes money to make them successful.
By all means, start a blog or a YouTube channel; just don't depend on it to get you the $10k you need now. Instead, focus on the other ideas on this list. Better yet, work towards building your savings up so that you have the $10k cash on hand next time you need it.