A lot of things change when you turn 18. One of those things is that you can finally sign up for a credit card of your own. The best credit cards for 18-year-olds can bring convenience and help you establish a credit record.
Signing up for a credit card can be scary, especially if you've heard stories about people who get saddled with huge amounts of credit card debt due to overspending. That risk is real, but you can avoid it.
If you have the self-control to use your card wisely, signing up for a credit card is a good idea because it can help you build good credit.
Why It's Important to Build Credit Early
Your credit score plays a significant role in your financial life. It determines both how easy it is to qualify for a loan as well as the price you pay for those loans.
If you have strong credit, you will likely be able to get loans and credit cards relatively easily, assuming you have sufficient income to handle the payments. If you have poor credit, you could have trouble finding a willing lender.
Your score is also one of the keys to determining the interest rate of the loans you get. That can have a big impact on how much you pay for a loan. Good credit can also help you rent an apartment, get utility connections without a deposit, and even get a job.

For Example
If you borrow $10,000 with a repayment term of 4 years at 5% interest, you'll pay $230.29 per month. Over the life of the loan, you'll pay $1,054.06 in interest. With poor credit, you might wind up having to pay 9% interest instead. In that case, your monthly payment would rise to $248.95, and you'd pay $1,944.82 in interest over the life of the loan, a much higher amount.
When it comes to building credit, time is key. You need to build a long history of making timely loan payments. Your score also tends to rise as the age of your credit accounts increases, so the sooner you can start building credit, the better.
Given that young people are likely to be applying for student loans or needing to buy a car in the near future, applying for a credit card as soon as possible and using it to build credit can help you save a lot of money.
Student Credit Cards
One of the best ways for young people to get their first credit card is by applying for a student credit card.
When you apply for most credit cards, the credit card company will look at your credit score, income, and financial situation. If you're young, you may have very little or even no income to speak of, which can make it hard to qualify for a credit card. After all, why would a lender give you a loan if you don't have income to use to pay the loan back?
Lenders understand that students need access to credit but have limited incomes, so they design specialized student cards for this group. Generally, student cards are easy to qualify for and may come with perks, such as cashback or rewards for good grades.
However, student credit cards often have very low credit limits and high interest rates. You also might not be able to get one if you're not actually a student. Plus, like any credit card, you could damage your credit or wind up in debt if you don't use it properly.
Some of the best student credit cards for 18-year-olds include:
1.
Discover it Student Chrome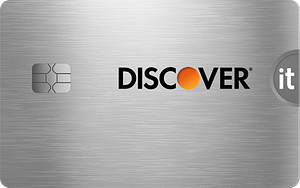 The Discover it Student Chrome is one of the best credit cards for 18-year-olds who want a simple card. It has no annual fee and offers 1% cash back on most purchases. Restaurant and gas station purchases pay 2% cash back. As a bonus, Discover will double your rewards in the first year, meaning you'll earn 2% or 4% back on your purchases.
2.
Capital One Quicksilver Student Cash Rewards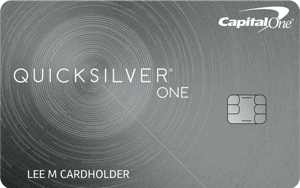 Another option for students who want to keep it simple is the Capital One Quicksilver Student Cash Rewards. It offers a flat 1.5% cash back on everything you buy. That means you don't have to spend time thinking about bonus categories.
Another perk of Capital One's cards is that they don't charge foreign transaction fees, making this card a great choice if you hope to travel or study abroad in the future.
3.
Bank of America Travel Rewards Credit Card for Students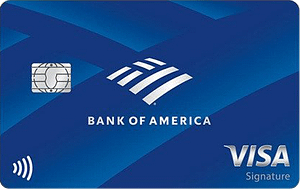 If you want a travel credit card, Bank of America offers a student card focused on travel. The Bank of America Travel Rewards Credit Card for Students gives you 1.5 points for every dollar that you spend and has no foreign transaction fee. That means you can earn rewards toward future travel and use the card while you're abroad.
Some nice perks of the card include a signup bonus of 25,000 points when you spend $1,000 on the card within 90 days of opening and 0% APR for the first 18 billing cycles.
---
Secured Credit Cards
Secured credit cards are another option for people who want to build their credit. If you're a young person with limited credit history, they are worth considering.
To open a secured credit card, you need to offer a deposit to serve as collateral. Typically, you give the card issuer a cash deposit equal to the credit limit that you want. Your deposit secures the debt, which is why they are called secured cards.
When you close the card, you get the deposit back. Some issuers give you the option of upgrading to an unsecured card if you establish a record of on-time payments.
Because the credit card company is effectively lending your money back to you, they take on almost no risk. That makes it easy to qualify for a secured card, even if you have no credit history or damaged credit.
The obvious drawback is that you need to put up some cash to open a secured card. If you don't have a few hundred dollars in savings, you won't be able to open the account. They can also have very high fees and very low credit limits.
Here are some of the best secured credit cards for 18-year-olds:
4.
Capital One Quicksilver Secured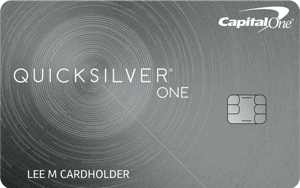 One of the best credit cards for 18-year-olds is the Quicksilver secured card. Like the Quicksilver for students, this card is designed for people who like to keep it simple. It has no annual fee or foreign transaction fee and offers 1.5% cash back on every purchase you make.
To open the card, you'll need a deposit of at least $200, though you can offer more to get a higher credit limit. Capital One will also automatically review your account after six months to determine whether you qualify for a higher credit limit without needing to make an additional deposit. With proper use, Capital One may eventually refund your deposit and upgrade you to an unsecured card.
5.
Chime Credit Builder Secured Visa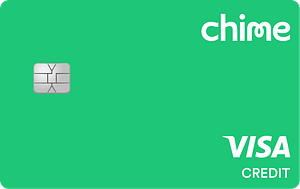 If you bank with Chime, the company's secured credit card could be an appealing option. Unlike other secured cards, there is no minimum security deposit required. Instead, you can open the account with any amount of money in a credit-builder account. Your credit limit will be equal to the amount you deposit, so you'll need to at least have enough cash to make the card usable, but you can avoid needing hundreds of dollars to open an account, making it one of the best credit cards for 18-year-olds out there.
6.
U.S. Bank Altitude Go Secured Visa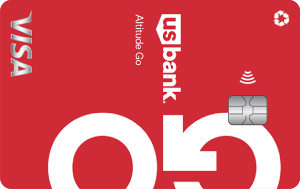 U.S. Bank's Altitude Go Secured Visa credit card does have a relatively high security deposit requirement of $300, but it can be worth applying for if you have the funds available.
With the card, you can earn 4 points per dollar on dining, takeout, and delivery food, 2 points per dollar on groceries, streaming, gas, and EV charging, and 1 point per dollar on everything else. You'll also get a $15 credit each year for streaming services like Hulu, Apple Music, Peacock, Netflix, and more.
U.S. Bank will review your account usage regularly and may give you an upgrade to an unsecured card if you pay your bills on time.
---
Unsecured Credit Cards
Unsecured credit cards, unlike secured cards, don't require a security deposit to open. Student cards are typically unsecured credit cards, but you could also try applying for a regular unsecured credit card that isn't designed specifically for students.
The advantage of a non-student unsecured credit card is that they can have higher credit limits and more perks than many student credit cards. However, it can be difficult to qualify for these cards unless you have an adequate credit score. Given that you're just starting out with credit, you may not be able to qualify.
There are some unsecured cards designed to help people build credit, but they usually come with very high fees and interest rates.
Here are some of the top unsecured credit cards for 18-year-olds:
7.
Petal 1 Visa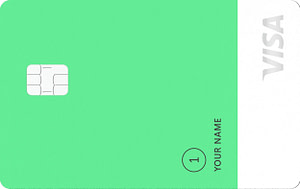 The Petal 1 Visa card is unusual in that it is designed to help people build credit but does not charge any annual or monthly fees. That means that you can use the card to build credit for free. Another bonus is the lack of a foreign transaction fee, making it one of the best credit cards for 18-year-olds.
The card also offers some useful features, such as the opportunity to get a credit limit increase in as little as six months if you make timely payments. You can also earn between 2% and 10% cash back when you use the card at select merchants.
8.
Capital One Platinum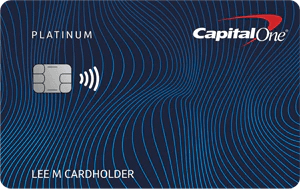 The Capital One Platinum card is advertised as being for people who have fair credit, which could include those with limited or no credit history. It has no annual fee but charges a very high interest rate.
Like the Petal 1 Visa, it offers an automatic credit line review after six months of timely payments, helping you boost your card's credit limit. It also has no annual fee.
Customers also get access to CreditWise, a Capital One tool for tracking their credit score and modeling how it will change based on things like making an on-time payment or opening a new card.
9.
Upgrade Card for Improving Credit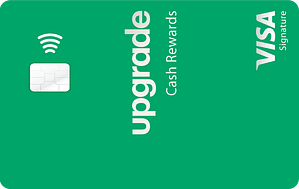 Upgrade offers a unique credit card that mixes aspects of credit cards and personal loans. When you use the card to make purchases, you'll get a bill at the end of the statement period. Any amount you don't pay off gets turned into a fixed-interest rate loan with a set term, much like a personal loan. This can help keep your monthly payments more predictable and makes this one of the best credit cards for 18-year-olds.
Otherwise, the card works like a typical unsecured credit card with no annual fee.
---
Becoming an Authorized User or Getting a Parent to Co-Sign
Another option for young people is to ask their parents to help them build credit.
One of the simplest ways to do this is to become an authorized user on a parent's credit card. Some card issuers report card activity to the authorized user's credit report, so if your parents manage their card well, it can help boost your credit score.
You could also ask your parents to co-sign on a card for you. Co-signing means promising to make payments if the account holder doesn't, so your parents would have to trust you not to overspend.
Co-signing on a card can be harder than making you an authorized user because many cards don't allow co-signers.
---
How to Use a Credit Card Properly
Once you have a credit card, you need to make sure you use it properly to build credit. Just having the card won't boost your score. Even the best credit cards for 18-year-olds can damage your score in the long run if you don't use them wisely.
The first thing to do is set up automatic payments from your bank account. Set it to pay the minimum balance each month at least, though it's even better if you can set it to pay the statement balance so you avoid interest charges. This will ensure you never miss a payment, which will hurt your credit.
Learn about credit utilization ratios. As a rule, you will want to keep your balance below 30% of your credit limit. That can be hard if your limit is low, but it's a key part of building credit.
When using your credit card, treat it like a debit card and never spend more than you have in your checking account. This will help you avoid getting into debt you can't pay off. If you feel like you'll struggle even with that, make a plan to use the card only once every month. That will be enough to let you make a payment and build credit without risking getting into debt.
In short, avoid overspending on the card. Only spend what you can afford to pay back. If you do that and set up automatic payments so you never miss a payment, your credit score will grow over time.
The post Best Credit Cards for 18-Year-Olds: 1 Absolute Top & 8 Runner-Ups appeared first on FinMasters.