What's New:
Sharing a file with clients or key stakeholders has just gotten easier. Now you can send a file using a secure link. Recipients will receive an email (to the one you designate) with a secure link that will allow them to open and view the file via a browser. They will not need to have access to the client portal or even have to be one of your clients. 
Additionally, Canopy users can share, reshare, or revoke access to the file at any time as well as share a file with multiple recipients at once.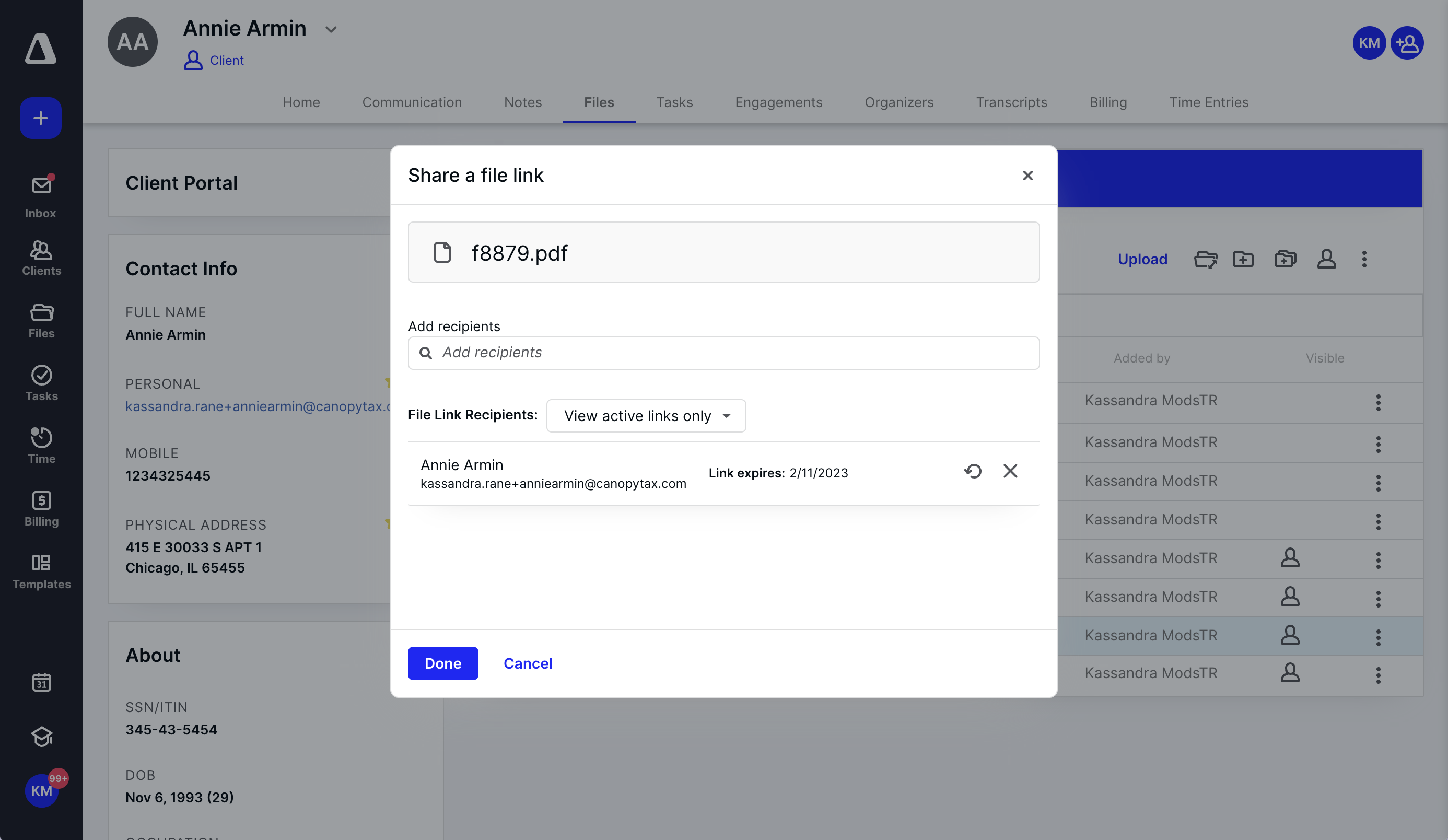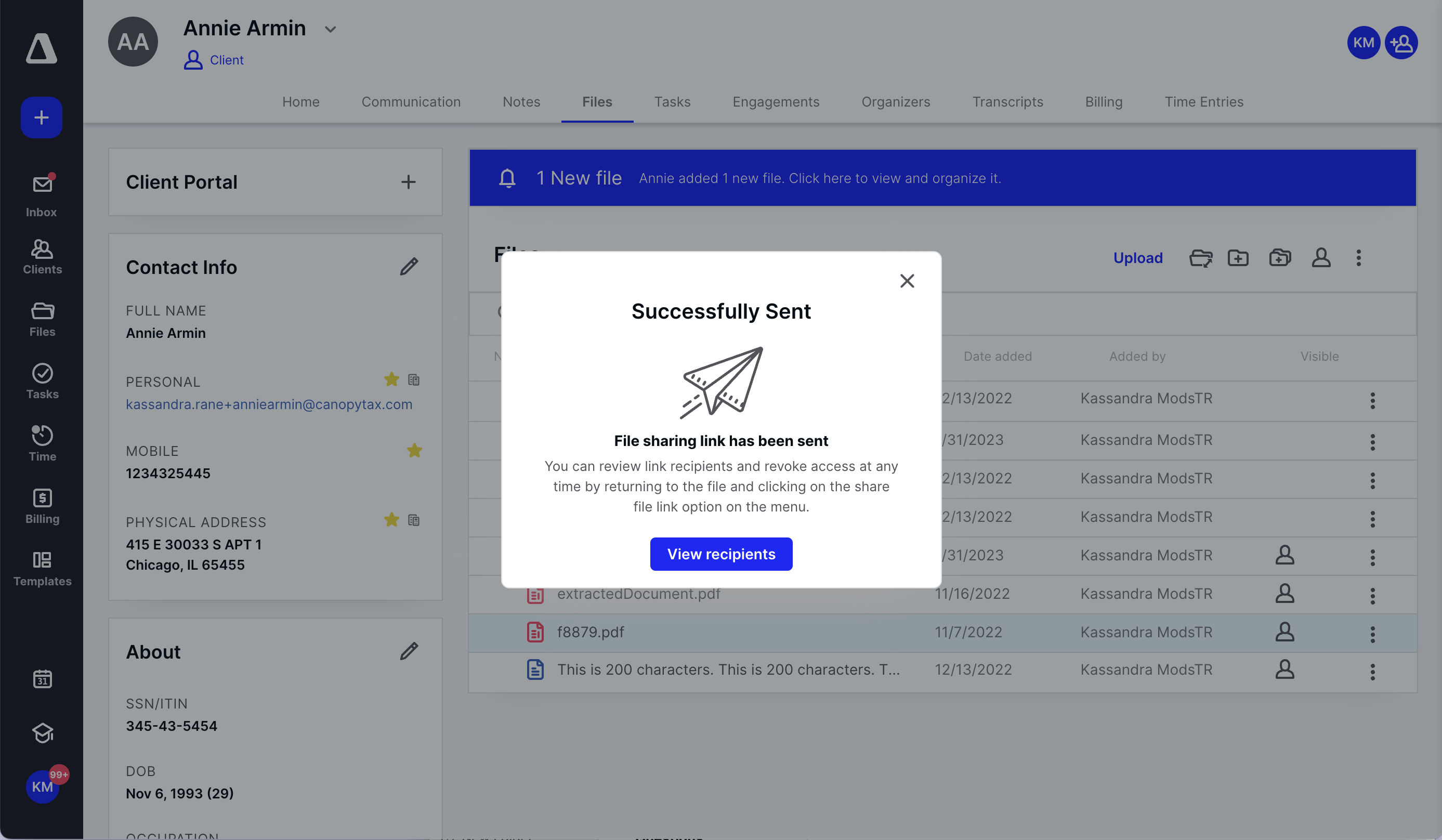 Why it matters:
Now you can share a file with clients and key stakeholders much faster. Although we recommend using the Client Portal to provide the best experience, we know that sometimes that is not possible–whether with a client who hasn't embraced technology, a client that doesn't have access to their client portal (for whatever reason), or even a stakeholder like a lawyer or bookkeeper who doesn't have access to the client portal altogether. Whatever the reason, this added functionality should reduce the friction you might experience in sharing important files with your clients or other individuals. 
Where to find it:
Available in Canopy in the Document Management module.
Get started:
Check out this article to learn step-by-step instructions and further explanation of this new feature release.