If you have a car, you're probably feeling that financial pinch every time you go to the gas station. Due to inflation and other factors, gas prices have gotten ridiculously high. Saving money on fuel has become a top focus for many people using their cars to get to work, pick up kids, and run other errands.
I drive an SUV and even though I work from home most days, it's still taking me about $60 to $70 to fill up my tank. Sometimes I need to fill up twice a week due to having appointments and other errands. Whether gas is $3.99 or $7 per gallon in your area, I wanted to share an app that can help you save more money at the pump. I've been wanting to write this GetUpside review for a while now.
So I hope you enjoy this in-depth review and stick around for the additional tips for saving money on fuel later in this post.
What Is GetUpside?
GetUpside is an app that helps you earn cash back and rewards for spending money at certain gas stations and stores in your area. The app partners with 45,000 businesses that you know and love including places like Dunkin Donuts, Wendys, Woodman's Markets, and more.
In this GetUpside review, I'll be speaking more to the gas stations you can earn cash back at through the app. GetUpside partners with most gas stations including BP, Marathon, Shell, Valero, and more.
You don't have to sign up for any special membership cards to earn cash back per gallon. This is nice because you can focus on finding the best prices instead of being loyal to one particular place.
How Does GetUpside Work?
GetUpside uses your location to narrow down the best fuel savings for you when you need to fill up. The app shows the current price of gas at places nearby in real time along with how much cash back you'll get when you choose to fill up there.
You can also use the Restaurants or Groceries tab in the app to find cash back offers as well.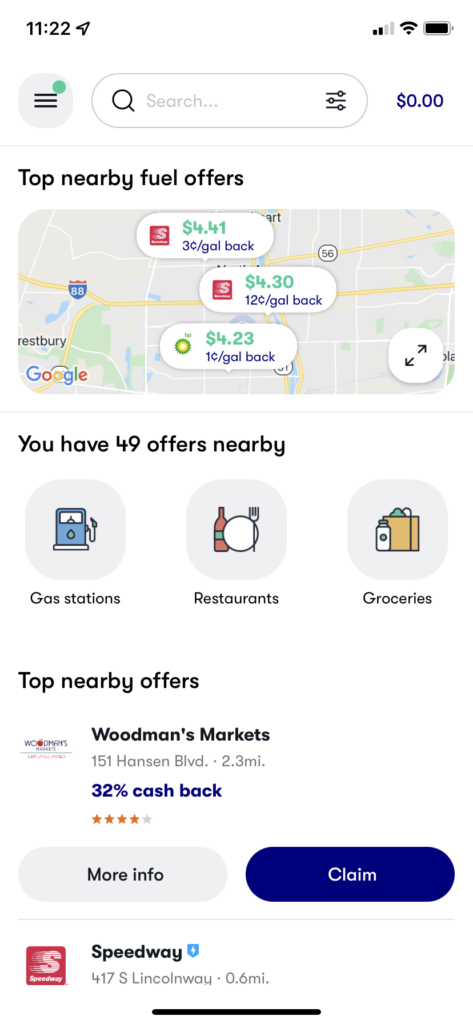 To start earning cash back, you'll need to claim the offer you want first by clicking the 'Claim' button.
Once you claim an offer, you'll have 4 hours to make your purchase.
When you arrive at the gas station and fill up your tank, tap 'Check In' on the app. Then, simply tell GetUpside which card you used to make your purchase. You can add your payment cards to the app ahead of time so it's easier to confirm this.
It will take 24 to 48 hours for cash back to be credited to your account after a purchase.
Sign up for GetUpside and download the app here
Use my code to earn an extra 15%/gal back when you sign up: CHONCE5236
Getting Started
To start using GetUpside, download the app and allow it to track your location (either only during active use of the app, or all the time). The only potential benefit of allowing the app to track your location all the time would be if you'd like to be notified of savings opportunities when you're out and about.
Otherwise, just decide to let the app see your location only when you're actively using it and looking for a gas station.
Next, add a card or two that you normally use to pay for gas to the Wallet section of the app.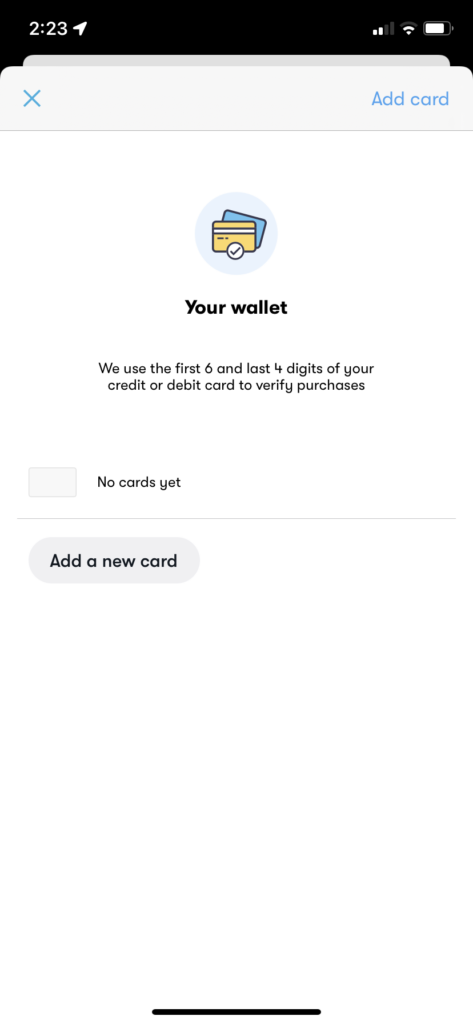 You can track your earnings on the app and cash out by transferring the money to your bank or redeeming a gift card.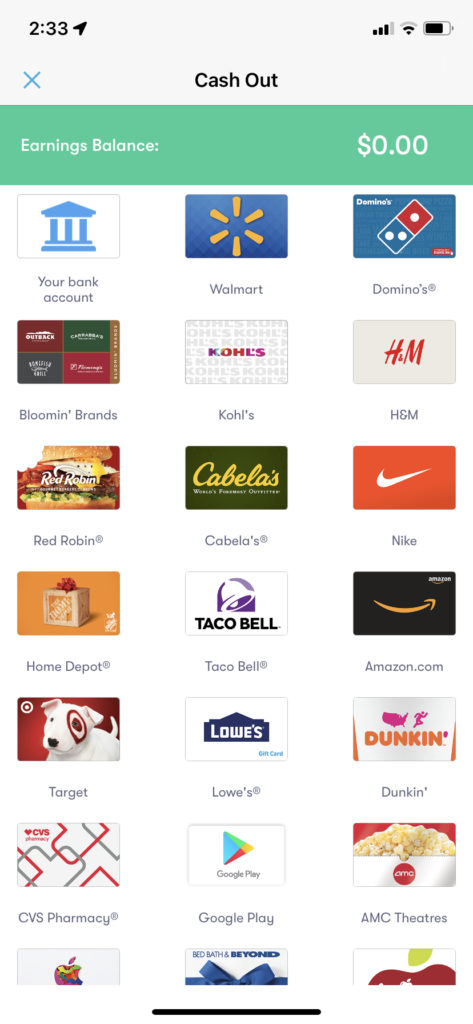 How Much Free Gas/Rewards Can You Earn?
GetUpside pays up to $0.25 cash back per gallon of gas that you put into your car. This means if I added 11 gallons of gas during one fill up at this rewards price, I'd earn $2.75 back. Add another fill up at this rate and I'd earn a total of $5.50 back which would get me a free gallon of gas in some areas.
You won't always earn $0.25 cach back per gallon of gas so be sure to watch both the gas prices AND the rewards offers in the app to decide the best place to fill up. How much you earn with the app all depends on the local offers you claim and how often you fill your car up with gas.

Also, remember that you can earn cash back for groceries and restaurants too. If you use GetUpside for all three categories, you'll maximize your earnings. Some restaurants can offer up to 59% cash back while grocery stores can offer around 30% cash back.
Sign up for GetUpside and see how much you can earn
Use my code to earn an extra 15%/gal back when you sign up: CHONCE5236
Pros and Cons
This GetUpside review wouldn't be complete without going over some of the pros and cons of using the app. I always try to give a fair review and rating with my reviews. Honestly, I didn't really find much not to like about GetUpside which is great.
Pros:
Free app and easy to use
No need to get a credit card or sign up for loyalty rewards at your local gas station
Rewards are often better than what gas stations offer
Earn cash back for groceries and restaurants in addition to gas
Cash out via direct deposit or by redeeming a gift card
Cons:
Must share your location to use the app
You can't use other offers with GetUpside (this includes gas station rewards so you can't stack the cash back)
Most fuel cash back offers are limited to the first 50 gallons of gas (there's a fine print section under each offer so you can review this on a case-by-case basis)
Other Ways to Start Saving Money on Fuel
Of course, there are other ways to start saving money on fuel and I want to highlight some of my top recommendations.
Increase Your Vehicle's Fuel Efficiency
Some cars are made to be more efficient than others, but that doesn't mean you still can tweak your vehicle's fuel efficiency. Start by lightening the load and removing anything extra from the vehicle that you don't need. Carrying around racks and spare parts can weigh your car down and reduce its fuel efficiency.
Also, be sure to check your tire pressure regularly and make sure your tires are properly aligned. Your car might even display the current tire pressure on the dashboard and most shops will put air in your tires for free. With newer cars, tune ups are less helpful but you can get a full-service oil change so the mechanic can do a thorough check on your car's fluids and other systems to make sure it's running as efficiently as possible.
Optimize Your Miles Per Gallon
Do you know how many miles per gallon your car gets? You can look this up online by searching your car's model and year. It's no secret that speed can kill your gas mileage. The faster you drive, the quicker you'll So, try to drive no faster than 50 mph on regular streets and use cruise control on the highway when you can.
Also, be careful when braking since constant and intense braking will wear down your brake pads and minimize your car's miles per gallon.
Consolidate Your Trips
Ultimately, the best way to start saving money on fuel right now is to drive your car less. This isn't always possible for people who live in areas where alternative modes of transportation are not common or realistic to use. For example, you may not be able to ride your bike 5 miles to the grocery store and buy $150 of groceries.
Instead, try to consolidate your trips and pair up errands when it makes sense. This might mean stopping by the store that's on your way home from work or choosing one day a week to run errands in the same area. Or, maybe it's cheaper at this point to order some things online and get free shipping.
If your job allow you to work remotely part of the time, utilize this to drive less and save money on fuel.
GetUpside Review: Is It Legit and Worth It?
Overall, this GetUpside review has my full approval. GetUpside is a free app that you can use to earn cash back rewards on your fuel, restaurant, and grocery spending. You have to fill up your tank and spend money at stores anyway so you might as well earn cash back for this spending. This money can help lower your out of pocket costs on fuel and stretch the length of time between gas station trips.
To give GetUpside a try, click here and be sure to use my code to earn an extra 15%/gal back when you sign up: CHONCE5236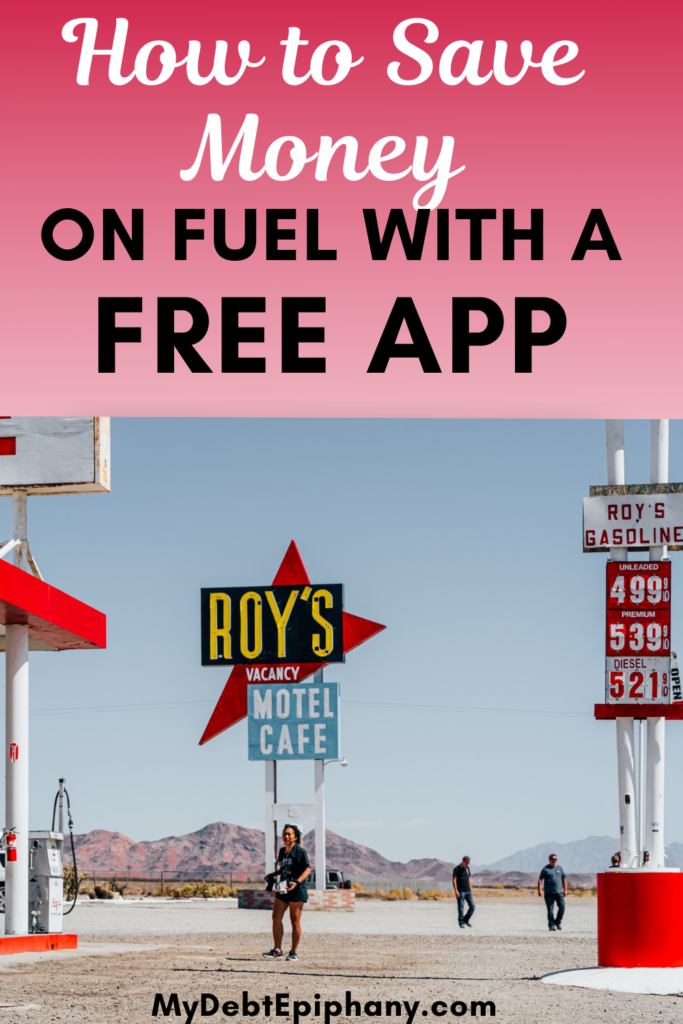 Stop Worrying About Money and Regain Control
Ready to regain control of your money? Take the first step with this free starter pack which includes:
2 Monthly Bill Calendar templates
1 'Start Paying Off Your Debt' Checklist
1 'Drastically Cut Your Expenses' Checklist