An industry event for Sri Lankan brokers and finance professionals celebrated its sixth networking lunch last week, empowering the community in Australia while supporting initiatives back in the island nation.
In 2017, finance professional Anthony Wick (pictured) organised the Sri Lankan Broker Networking Lunch, aiming to create a strong and supportive community for mortgage brokers of Sri Lankan heritage with tailored initiatives.
Now the event has plans to expand across various states and provides an ecosystem of business referrals, fostering growth and collaboration among professionals, from brokers and real estate agents to lawyers and accountants.
"As a proud Sri Lankan finance professional, my journey in the industry has been enriched with valuable experiences," said Wick, who has previously worked for ANZ, Liberty, and is now partnerships manager for broker aggregator National Mortgage Brokers (nMB).
"It came to my attention that many Sri Lankan brokers felt isolated as a minority group, and I was driven to shine a light on their talents and foster a cohesive community."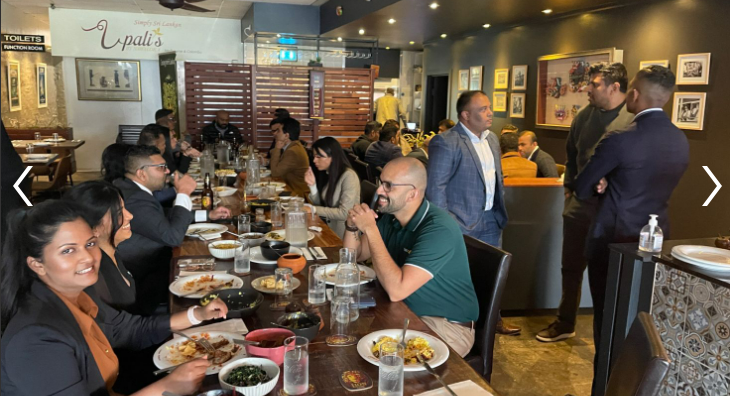 Brokers gathered at the recent Sri Lankan Broker Networking at Upali's restaurant in Melbourne
The Sri Lankan community has deep roots in Australia. The latest Census in 2021 recorded over 147,000 Sri Lanka-born people in Australia making it among the top 10 countries for overseas migration.
Net overseas migration from Sri Lanka to Australia steadily grew from financial year 2009 to 2021, according to Statistica. However, the COVID-19 pandemic saw the first year of negative net overseas migration from Sri Lanka as people returned to their home countries to wait out the pandemic.
Now, Wick said the event not only served as a platform for new-to-industry brokers to gain valuable insights and connections within their community but it also attracted and recruited talented individuals into the mortgage broking industry.
"Our primary goal is to shine a light on the Sri Lankan finance professionals and the Australian community that support them," said Wick. "But we also aim to bring together Sri Lankan female finance professionals and provide them with a sense of belonging, support, and empowerment."
"Additionally, we aim to showcase Australia as an ideal destination for those seeking financial independence and career opportunities.
"By offering a large support network, we want to attract aspiring professionals from Sri Lanka to explore their potential in the Australian finance industry."
The unwavering support from the network's dedicated Sri Lankan brokers has not only made a positive impact locally but has even gained national attention.
"Our successful #ihelpedrebuildsrilanka fundraiser, covered by leading news outlets in Sri Lanka, stands as a testament to the collective power and determination of our community," said Wick, referencing the initiative that raised funds for medical supplies after the country fell into a humanitarian crisis last year.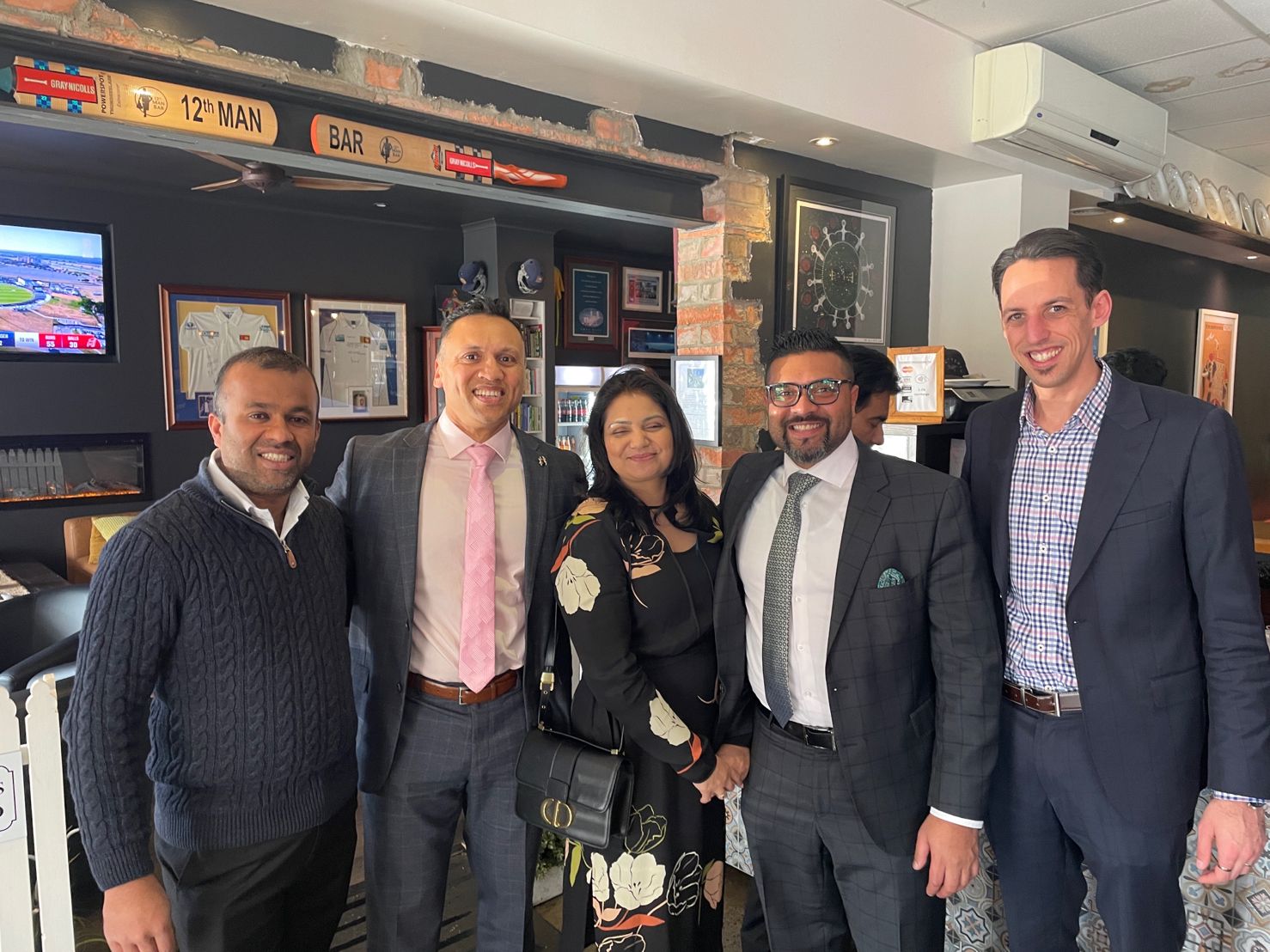 Anthony Wick (centre left) with some of those who attended the Sri Lankan Broker Networking Lunch in Melbourne
Push for CPD point accreditation
Looking ahead, Wick envisions offering tailored training and educational sessions to address the specific needs and challenges faced by Sri Lankan mortgage brokers.
"My vision includes collaborating with industry bodies FBAA and MFAA to offer CPD points for these sessions, elevating the professional growth opportunities for our members," Wick said.
Wick said once the network grows to encompass attendees from various states, the group plans to leverage its connections to invite keynote speakers and industry experts to participate at the events.
"Topics will range from the latest industry trends and innovations to personal development and best practices in mortgage broking. Involvement from lenders and support from industry bodies FBAA and MFAA will further enhance the event's value and impact," Wick said.
Wick said he was "thrilled" to witness the remarkable journey of this initiative from its inception to its current growth.
"This entire endeavour has been nothing short of a dream, and I am overjoyed to see it gradually turning into a reality, with the potential to expand our vision and impact even further. Together, we will continue to foster growth, unity, and prosperity among Sri Lankan mortgage brokers in Australia, leaving a lasting legacy of excellence and support."